News
Happenings and goings-on...
Hot off the press! We have a few stables available immediately, at R3050 per horse per month.
Livery price includes 2 meals a day of hard feed, tailored to suit your horse's age and work requirements, 3 large oathay nets per day, stable, individual paddock and use of all the facilities listed. We have an instructor available on site, or you are welcome to bring you own!
Any supplements (such as herbs or extra teff and lucerne), farrier and vet bills will be extras for your own account. We order lucerne and teff once a month roughly. 
We also have a block of DIY stables available, please contact us for pricing regarding this.
Come join our relaxed, rustic yard and be part of the GR family!
The first Sunday of July saw us hosting our first official training show for the year (a bit late, we know!). Despite the rain that blessed us with showers throughout the day, we had some fantastic classes and wonderful support from the neighbouring stable yards and riding schools!
We ran 6 classes on the day, and all were well attended and throroughly enjoyed. We did have quite a few first timers (riders and horses alike) but they all did a good job of staying in the saddle (despite a few hair-raising moments!)
Our catering stand sold out of all their stock, which is always good news, and we managed to wrap things up just before the heavens really opened.
Well done to all the riders (and riding instructors for their support, running and shouting!) for their achievements and we hope to see you at the next one! Watch this space for details.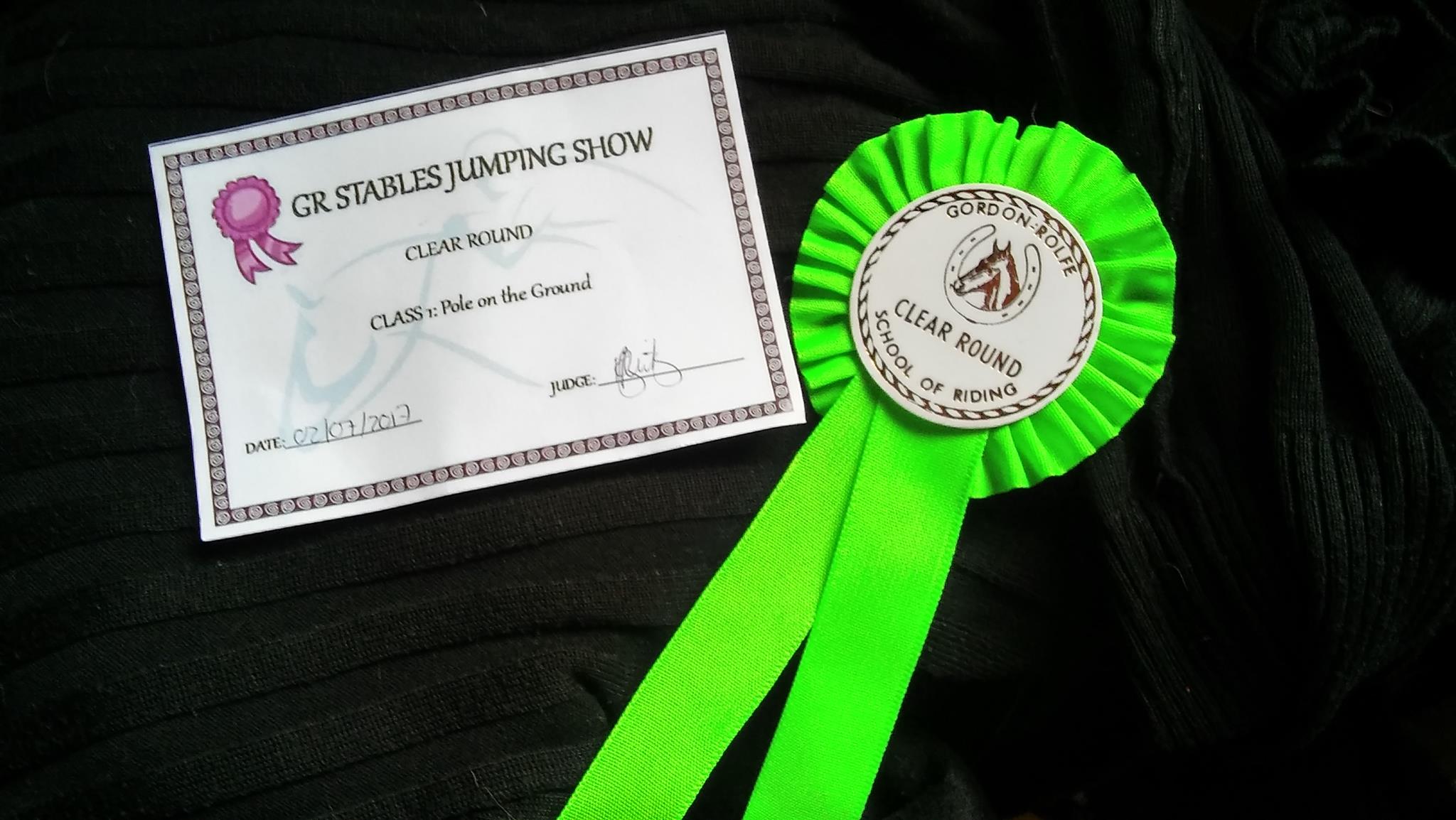 Earlier this month, GR welcomed two new horses. Lust, a retired 14 year old broodmare (owned by Mr Billy Jacobs) and her 19 month old filly (who is yet to be named!). They both came to us from Aldora Stud in Wellington, and we hope they are both happy at their new yard! The grooms have taken to these two so quickly and they look set to become firm favourites in the yard for love and kisses!
Mum and baby are both very friendly, and thrive on attention (from both horses and humans) although mum isn't afraid to put someone in their place if she thinks they need it. And believe it or not, baby is almost as tall as mum is already! She is going to be a looker…she has legs for days and the paces to match! And the most adorable star on her forehead that looks a bit like a sickle moon or eclipse.
Lust is also the dam of another one of our horsey residents, Earth Dancer (EDee for short), who is with us for rehabilitation after a left hind cannon bone fracture while in training last year at the racing yard. She recognized mum on sight (and welcomed her with a nicker, and was answered with a  squeal!) but she has yet to meet her baby half sister. Pretty sure that chaos will ensue when those two meet for the first time…
Seems like good looks run in the family!